The Zumio S is the latest from the Canadian company that rocked our world with the original Zumio clitoral stimulator.
Way back in September of 2017 we featured an exciting new toy called the Zumio. This Canadian-designed marvel filled what I considered to be a gap in the sex toy market- something for people who need powerful, pin-point focus in their clitoral stimulation. Watertight for use in the bath and easy cleaning, and rechargeable with the help of a little USB-powered magnetic charging dock, the Zumio was a petite, high-tech answer to our calls for "smaller!" and "more powerful!"
This year, the newest version of their award-winning toy is available alongside the newly re-named Zumio X, with some surprising tweaks that make the Zumio S suitable for a wader range of users.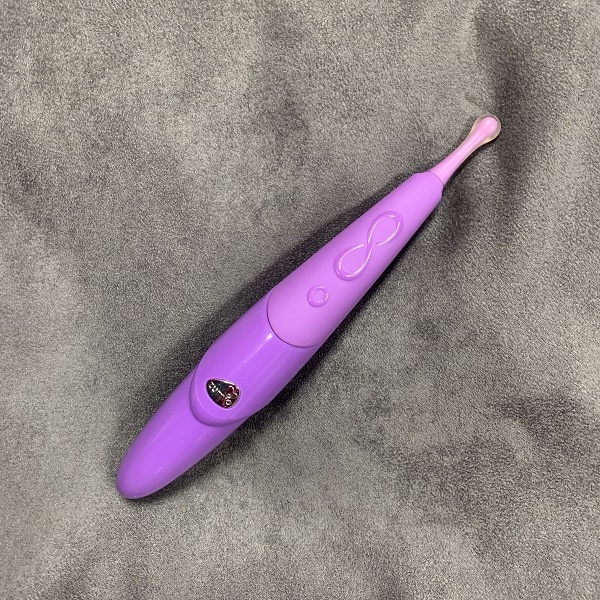 The Zumio S
The little hand-held device is only about 7" long, with the bulk of its length serving as an ergonomic handle. The business end is a little antenna-like protrusion with a rounded tip only a couple of millimetres wide. The tip of the original Zumio, or Zumio X made from firm, ABS plastic, a material that doesn't bend, and when powered on delivers sensation with deadly accuracy wherever it is placed. Like other beloved clitoral stimulators, the Zumio's tip oscillates, meaning that it swivels back and forth rapidly, rather vibrating. The effect is a unique sensation that reverberates through the head of the clitoris and down to the nerves.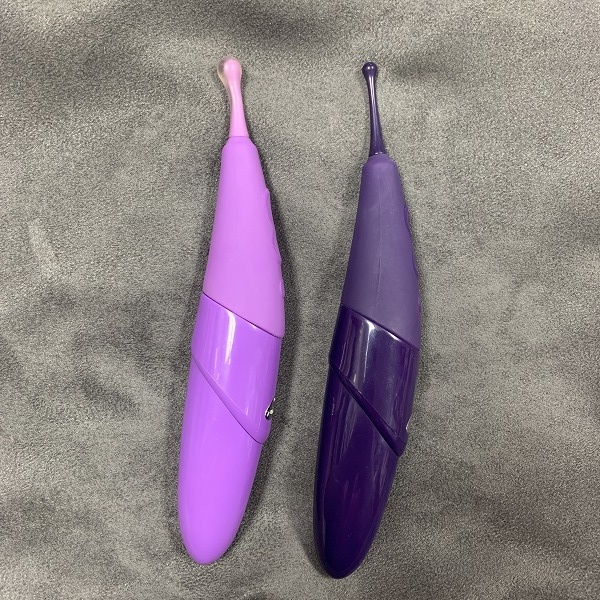 The Zumio S (left) and Zumio X (right)
Much the same as the original, the Zumio S shares its dimensions, but in a lighter shade of purple, and, upon closer inspection, a shorter, thicker stem that is encased in a clear silicone bumper. When combined with a power scale that places its highest setting at about the same as the mid-point of the Zumio X, and a lowest setting that is off the scale, the result is a toy with the unique features that made the original a best seller that is accessible to a wider audience.
It's not often that a toy company has to re-release a toy with less power, but with a design as unique as the Zumio's it only made sense to make sure that as many people could enjoy it's powerful poin-point stim as possible. So if you were envious of those who could handle the original Zumio, be sure to check out the new Zumio S in stores. And if the power and focus of the original was more your style, rejoice that the Zumio X is still available.