For lovers of luxury and tech-savvy tinkerers alike, the F1S V2 High Performance Pleasure Console is a penis-stimulating sex toy unlike anything else out there.
This month we've chosen to feature the latest high-tech sex gadget from LELO, the F1S V2 High Performance Pleasure Console. 
The V1S V2 stimulates the penis using two motors, one that generates traditional vibration, and the other SenSonic™ waves- the same technology used in their Sona line of clitoral stimulators. The motors act upon the toy's pliable, textured, silicone sleeve, which has a closed end that creates a vacuum when the penis displaces the air inside, generating natural suction that enhances the sensation of the snug stroker. The sleeve and electronics are housed inside an attractive outer casing constructed from aluminum alloy, with a viewport through which to appreciate the action and a three-button control interface on its base.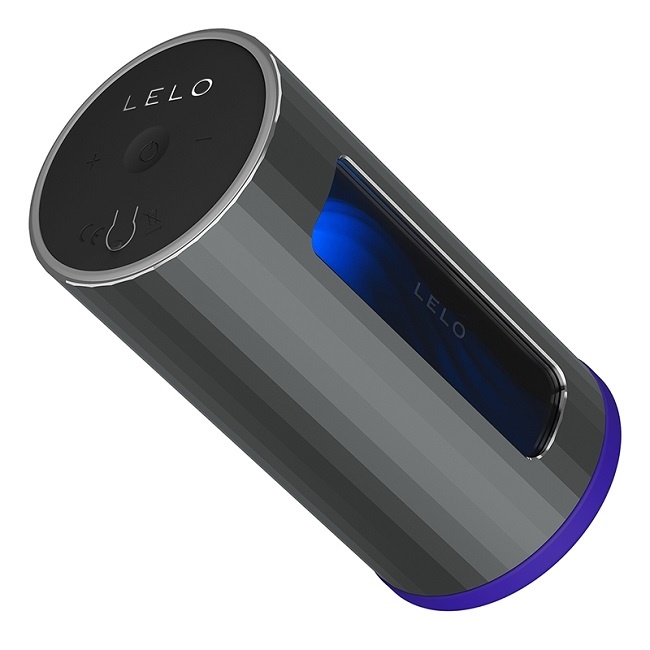 The V1S V2 comes equipped with LELO's Cruise Control™ technology (a feature also used in the Sona Cruise), which detects any slowing of the motors as the result of pressure on the toy, and automatically boosts power to compensate for the dampening, ensuring consistent intensity. The toy is powered by a lithium ion battery that runs for up to two hours on a two hour charge. It is also waterproof- an uncommon feature among powered penis toys.
Ten sensors built into the V1S V2 generate data on speed and stamina, which, when paired via Bluetooth with an app can be used to track performance.
The V1S has its own app (available for both iOS and Android), which can be used to track the data collected by the sensors and customize the toy's settings beyond the pre-programmed functions. Also available for download is the SDK (software development kit), which can be used by the tech savvy to create and publish their own app to interface with the V1S.
Whether used independently as a luxury pleasure device, paired with the app as a tool for tracking performance and training for better stamina, or with the SDK as a provocative programming project, the V1S V2 offers something new and exciting. If you're looking for the latest in high-end pleasure devices look no further than the LELO V1S V2.