We take a look back at what your favourite toys were last year!
This over-sized bullet vibe is from WOW Tech's affordable line of rechargeable toys, ROMP. This colourful toy has a textured silicone body and is super-easy to control using the one, gigantic button on its base. Its chunky proportions make it easier to grip than a smaller bullet and make it a pretty good internal vibe too. At $70 dollars the Romp Beat is an entry-level toy that boasts that We-Vibe/Womanizer quality. With a basic design that has a mass appeal and a trendy, playful marketing that includes brightly coloured packages and a little sheet of hilarious, naughty stickers, the Romp makes a great gift and/or first toy.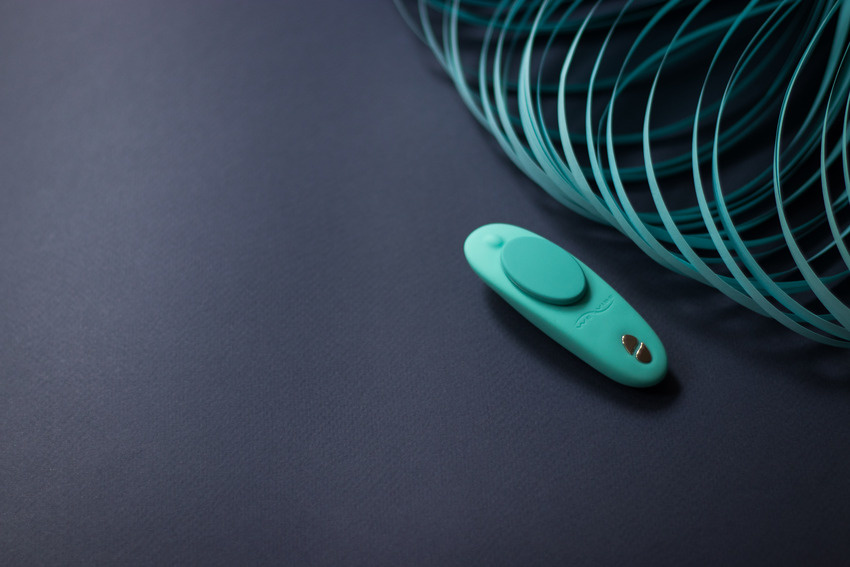 The Moxie is a cleverly-designed, high-tech panty vibrator. Cleverly designed because of its magnetic clip, which allows it to be secured into the gusset of any style of panty, and high tech because of its Bluetooth/We-Connect app capabilities. The rechargeable vibe is powerful enough to do more than just tease, and can be controlled one of three ways: using a button on the toy itself, using the 4-button RF remote control within a 20-foot range, or using the We-Connect App and a paired smart device. Plus, it now comes in black! Colour choices!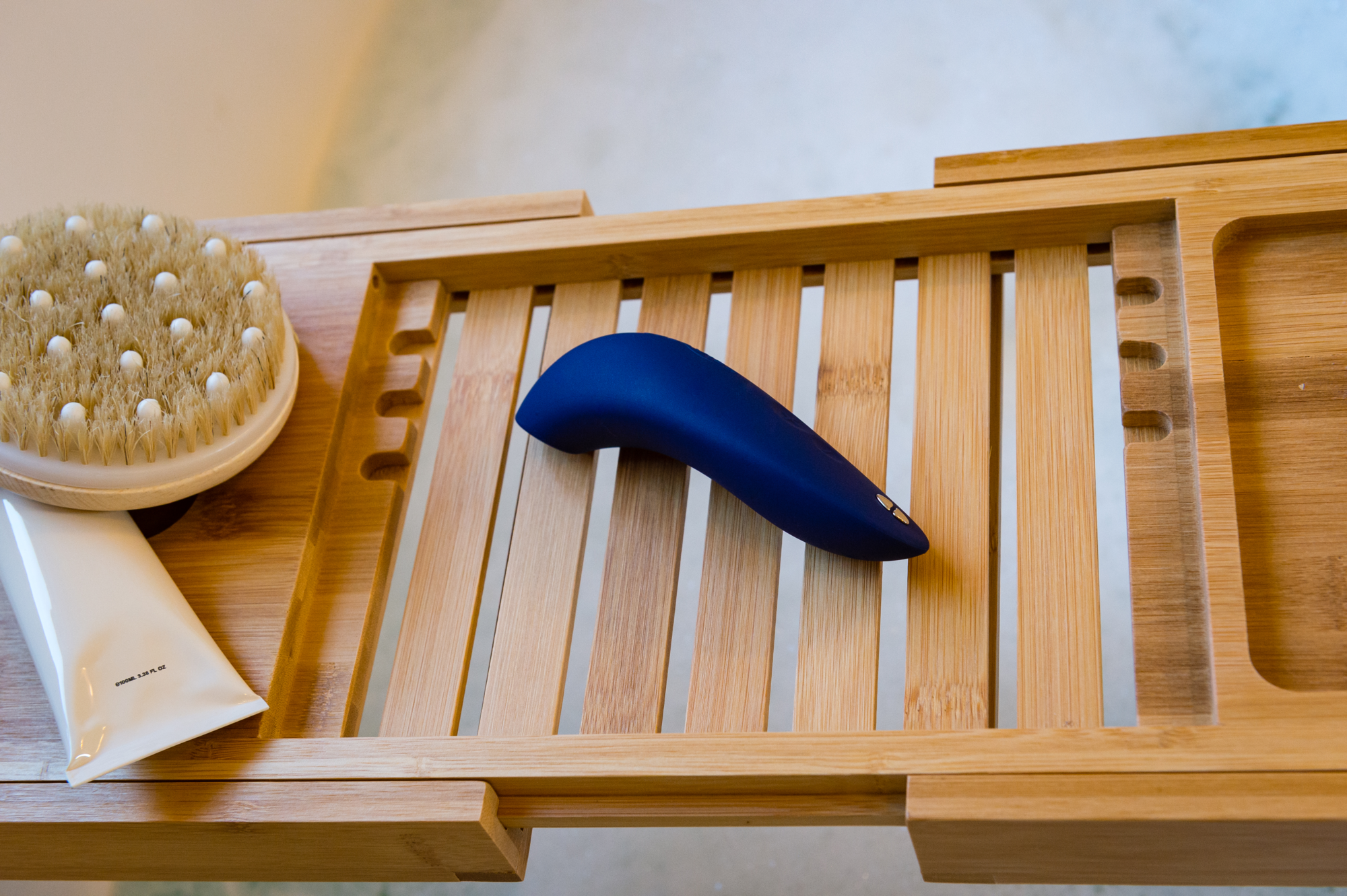 We-Vibe is pretty well-represented on this list, which isn't surprising. The Canadian company is well known for its innovative designs, and since merging with German toy company Womanizer to create WOW Tech their combined teams have created some pretty cool stuff. The Melt is a great example of We-Vibe/Womanizer collaboration- it uses Womanizer's patented Pleasure Air Technology, which stimulates the clitoris touch-free using only fluctuating air-pressure, and We-Vibe's Bluetooth/We-Connect functionality, allowing remote control of the toy and the ability to customise functions and save them for later. The Melt has a slim profile that makes it a great choice for folks looking for a stimulator to use during sex, and a slick, seamless design that looks good and makes cleaning up a breeze. In addition to its original coral pink colour, a new navy-blue version was also released this year. Love a blue sex toy!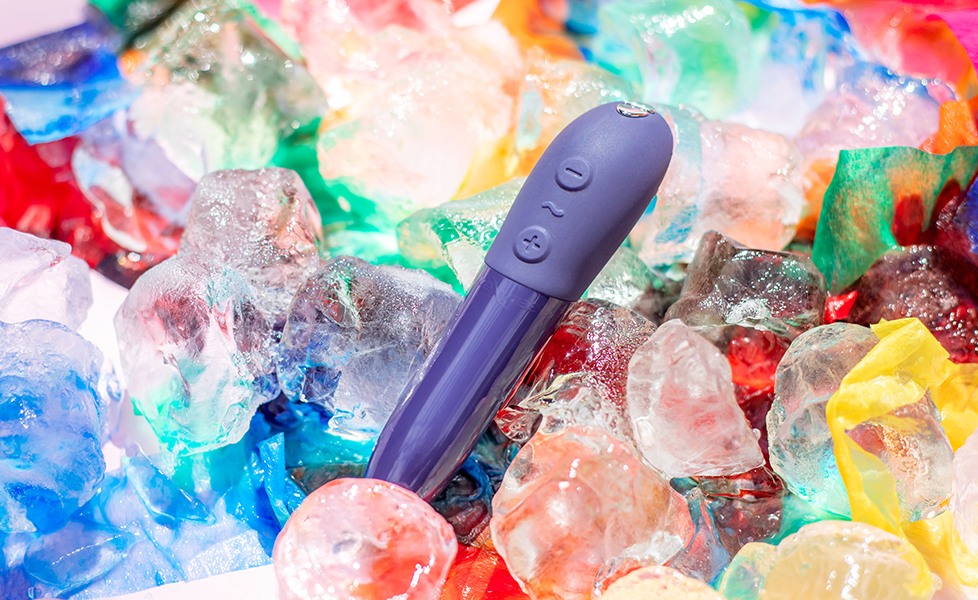 We-Vibe's original Tango was a crowd pleaser, so it's no wonder that it's inheritor, the Tango X was so popular this year! Like it's beloved predecessor, the Tango X is very small and very strong, with an angled lipstick tip, rechargeable lithium-ion battery, and multiple settings to choose from. Improving on the original, the X now has a silicone grip at the base, and three buttons: one '+' to scroll up in intensity, one '-' for down, and a centre squiggle for selecting a rhythm mode. And with 7 more settings to choose from, not having to press a single button a bunch of times to circle back to your favourite is a definite plus. It also switched from the old magnetic charge contacts to the newer style that other We-Vibe toy's have been using for years. For fans of the original Tango this is huge improvement on the fussy little contacts that lost connection easily, and all your We-Vibes can now use the same cable!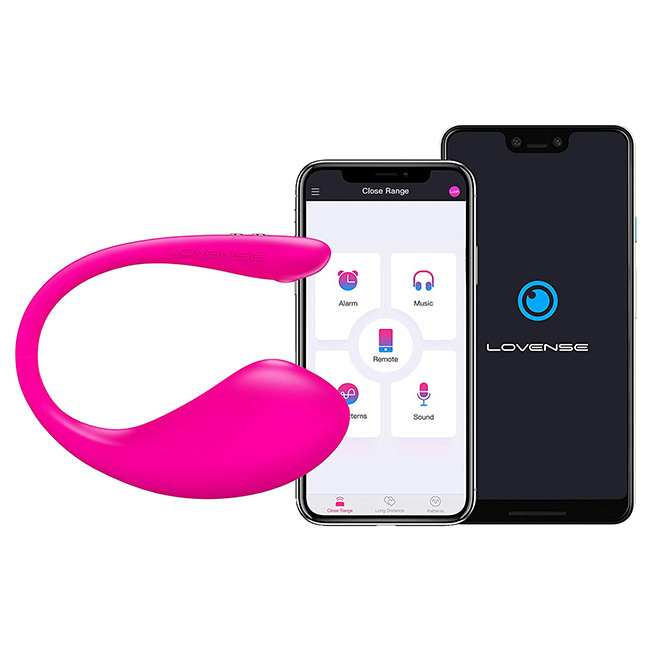 The Lush 3 is the latest iteration of Lovense's popular wearable Bluetooth egg vibrator. This bright pink, silicone vibe is compatible with the Lovense Remote app, and can be used for long distance couples play as well as for interactive adult web cam performance. The third generation of the Lush shares the considerate, G-spot massaging shape as the first two models, with improvements to its Bluetooth connectivity, motor strength, and battery life. Its antenna/retrieval cord is slender and more rigid, holding its shape under clothes for a more discreet look, and features the Lush 3's new magnetic charging contacts.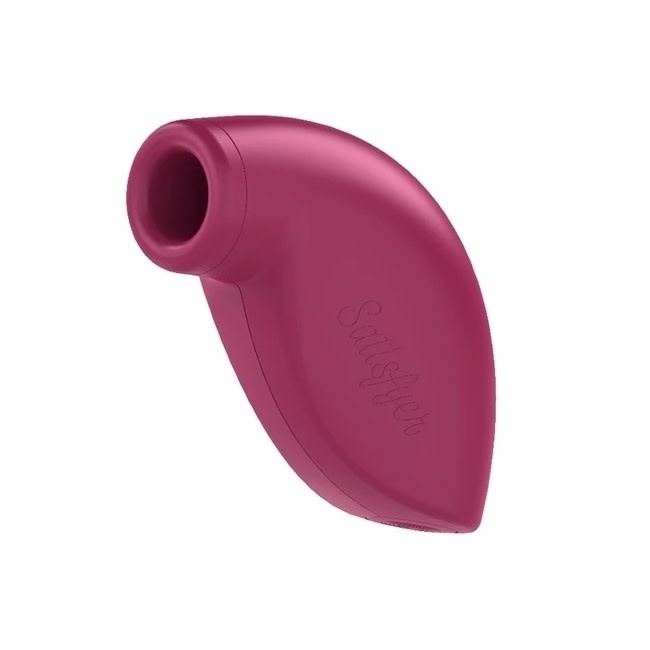 Clitoral air pulsators are all the rage, but folks who aren't yet ready to commit may balk at the prices. Never fear, the One Night Stand is here! Satisfyer's miniature, disposable Air Pulse toy fits in the palm of the hand, and offers 4 intensity settings and 90 minutes of use. They're the perfect way to try out this new style of stimulation without investing a ton of money, and at just $25 a piece are a popular gift for bachelorette party favours or naughty secret Santa exchanges. Once the battery's run its course the toy's caput, but hey, it was good while it lasted!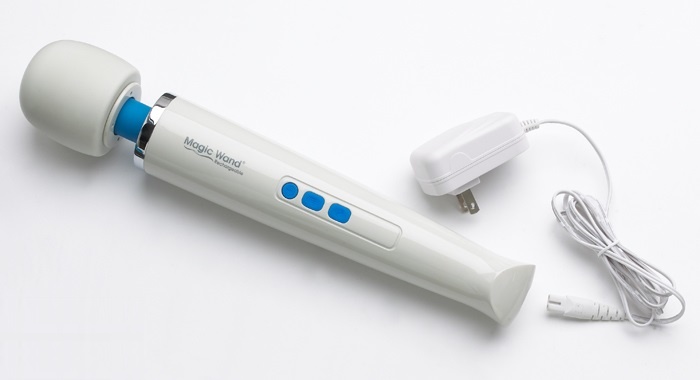 The most advanced of Magic Wand's current, 3-wand lineup, the Magic Wand Rechargeable is everything we love about the beloved original and more. It boasts a faster motor (300 RPM more, to be exact), a hygienic, long lasting silicone head, and 8 vibration settings. Oh, and it's RECHARGEABLE, so you're not stuck worrying about finding nearby electrical outlets or accidentally yanking the cord out of the wall in the heat of the moment. It's got about 4-and-a-half hours of battery life on a single charge, and, unlike most other rechargeable sex toys, when it dies you can plug it in and keep on going- no need to wait! What a time to be alive.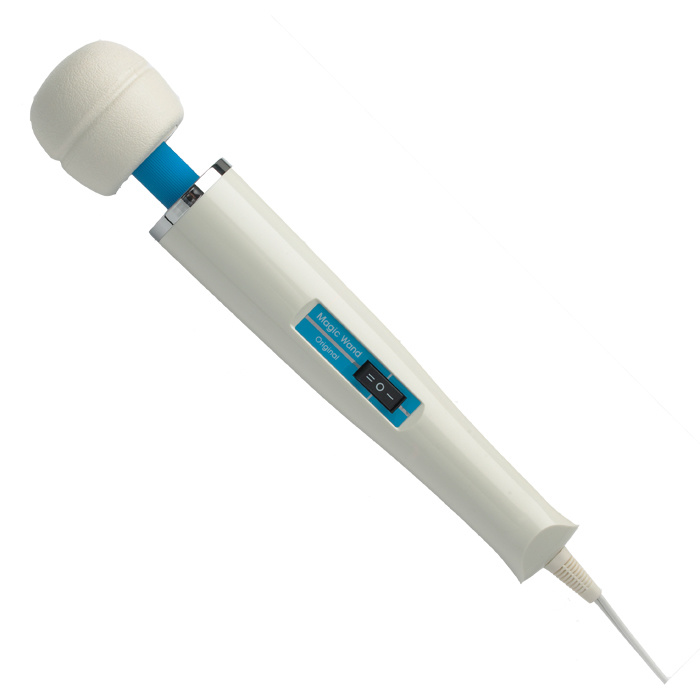 Ranking just a smidge higher than it's rechargeable counterpart is the Magic Wand Original. The vibrator formerly known as the Hitachi Magic Wand hasn't changed much since it hit the market in 1968. Though it's gone through some rebranding in its 54 years, the Japanese-designed back massager is still rocking that Jetsons-chic, retro appliance look, with it the two-speed rocker switch, chrome trim, and dimpled, PVC head. Like most technology, sex toys have generally gotten smaller, more travel-friendly, and rechargeable- not so with this 12-inch-long, 1.2lbs behemoth, which, not unlike your iron, is powered by plugging its six-foot cord into an electrical outlet.
So why is it still a best-seller? Well, I can only speculate, but I believe cultural staying power has a lot to do with it. Back when sex toys were difficult to come by, the Hitachi Magic Wand was sitting on department store shelves and advertised in catalogues next to curling wands and blow dryers. Being a back massager, there was no shame in purchasing or owning one, and as a result it was a common household fixture, even for those innocent to the knowledge of its other, more personal uses. For the sex savvier, the easily available Hitachi gained notoriety for being a key part of famous sex educator Betty Dodson's self love workshops, and became a recognizable prop in porn.
It's also great- being AC powered and large enough to house a pretty serious-business motor allows it to generate powerful, rumbling vibration that is still hard to replicate in a more portable sex toy. Additionally, because it's pretty much the same toy it's always been, the Magic Wand Original is pretty cheap compared to modern wands.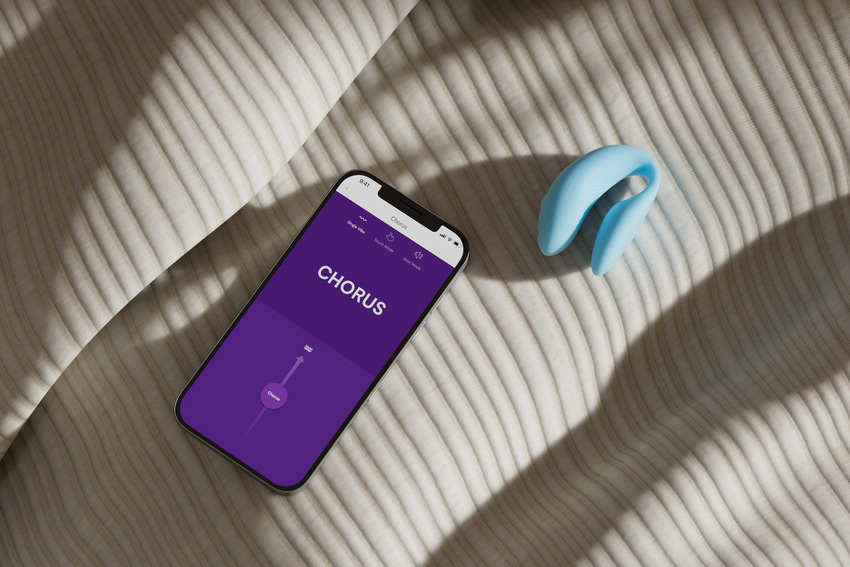 The Chorus is the most advanced version of We-Vibe's wearable, C-shape vibes, a patented design that gained the Canadian company international recognition and set off a new trend in luxury toys. The Chorus, which now comes in FIVE colours, is worn by inserting the smaller side of the C into the vagina while the other side curls up between the labia to rest against the clitoris. It's a great solo toy, but its main purpose is to provide hands-free vibration during penetrative sex. This new model has all the bells and whistles- powerful dual motors, lots of functions, long lasting rechargeable battery, and a remote control, for starters. It's also got two posable joints that allow the Chorus to be bent into the perfect shape for the wearer's body. Just like faces, no two vaginas are alike, so this adjustable, one-size-fits-all design is a big selling point. Both the toy and its remote are equipped with sensors that respond to pressure by increasing the power level, and the Chorus has that We-Connect Bluetooth capability, which opens up the options for creative play scenarios and personalized customization of settings.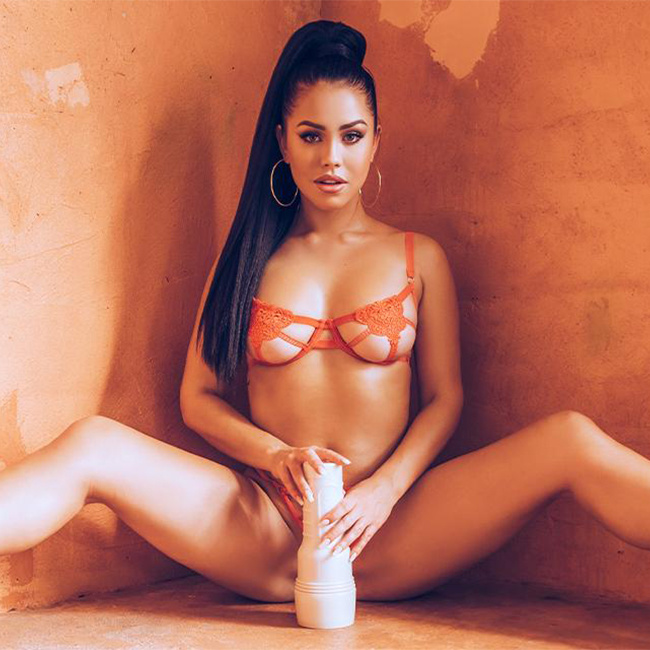 And finally, our number one seller is…. The Fleshlight Girls line! These penis stroking toys are a lot like the classic Fleshlights, with a hard, flashlight-shaped case with two end caps, and a soft sleeve with a snug, penetrable passage that replicates the sensation of sex. What sets the Fleshlight Girls, and their equivalent FleshJack Boys line apart is their partnership with adult performers, who help create their own unique toy that features an opening moulded from a cast of their vulva and/or anus, and a signature texture that is designed with their input. Of the Fleshlight Girls, the top sellers were Stoya's Destroya toy, Janice Griffith's Eden toy, and Elsa Jean's Tasty toy.