Dating is hard enough without a global pandemic keeping us all at least six feet apart at all times.
It almost sounds cliché at this point, but we are living in uncertain and difficult times. With the cancellation of Stampede and the question of whether schools will open in September, it's time to come to terms with the fact that the public health measures keeping us safe but isolated may be in place for months. So as we adapt our lives around the new world we live in, the question arises: how does dating work during Covid-19?
If you're adhering to recommended social distancing measures, meeting face-to-face with a date isn't an option at the moment. Luckily we live in a golden age of technology and with a wifi connection and the right apps you can do anything.
A long distance coffee date
Cafés are closed, but the sun is shining, the natural light is flattering, and a video chat over a cup of that homemade whipped coffee everyone is making is a fun way to get to know someone. There are a lot of free ways to video chat using your smart phone or computer and programs like Zoom, Facebook Messenger, or Skype. Treat it like you would a real coffee date- pick a nice location (like your patio or reading nook), agree on a time, and get dressed up. Playing some background music on one end can create an ambience that lubricates conversation, while sharing an activity like drinking coffee or eating lunch makes it a shared experience, as opposed to just a conversation. It also creates a loose time frame for a natural end to the date.
Netflix and chill
If you're looking to make an evening of things, you can use the Google Chrome extension Netflix Party or Zoom to watch movies or TV together while you chat. There's two reasons that the at-home movie date is a staple. One, it's a great way to get to know someone in their relaxed state, share your thoughts and opinions on what you're watching, and get to know them on a more personal level. Second, if all that seems to be going well, you're already at home, where all your sex stuff is!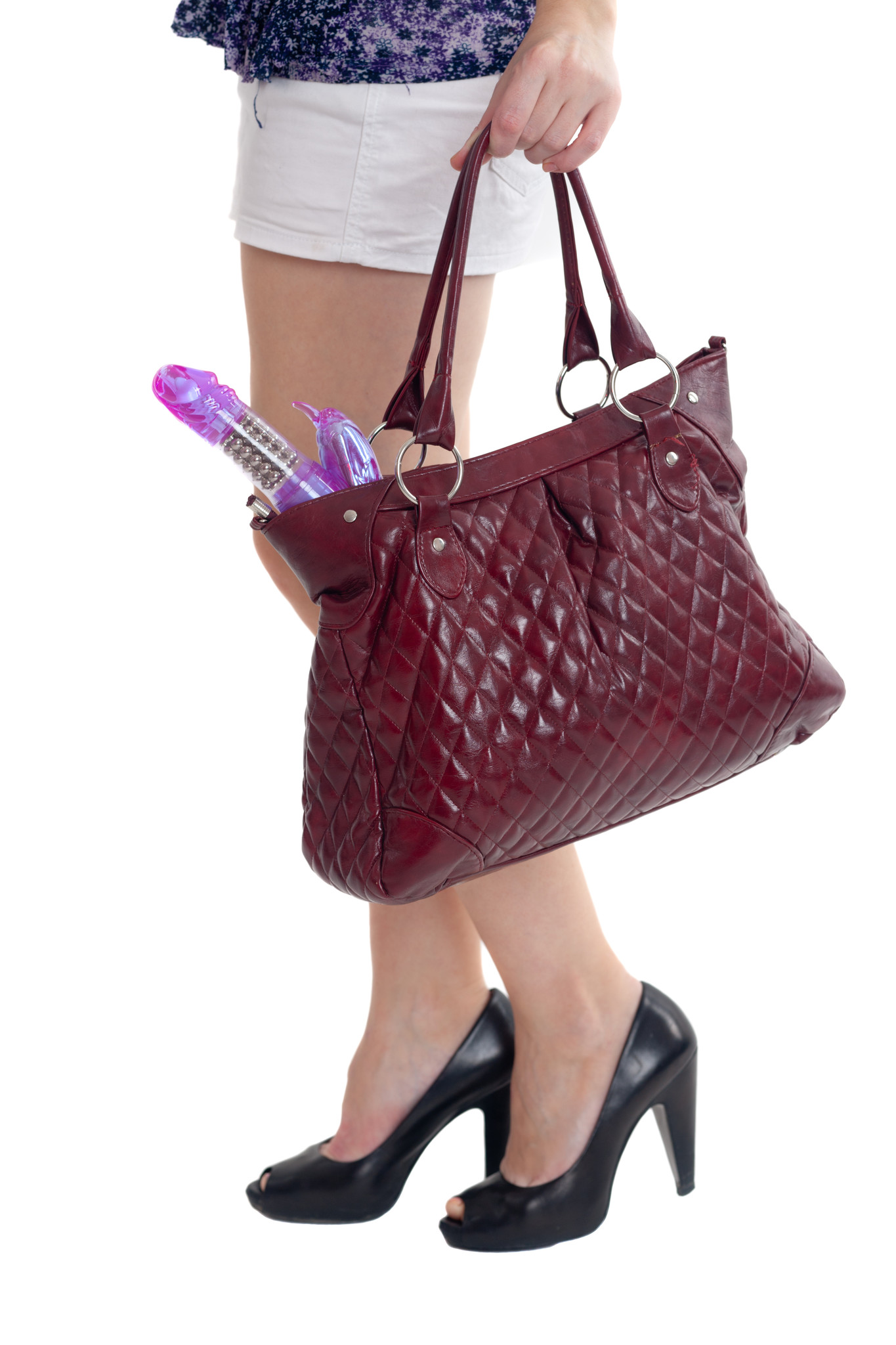 Shutterstock
An actual pre-pandemic photo of me on my way to a date, sex stuff in tow
There's no reason why your long distance movie date can't head in the same direction.
Cyber sex
Just like you would if you planned a night of in person passion, set the stage! Rig your mood lighting, get your props together, and slip into something a little more comfortable. Sharing intimate moments via video chat isn't quite the same as being face to face, but that isn't necessarily a bad thing. Take advantage of the opportunity to show them how you like to be touched, tell them what feels good, or describe your fantasies. This is an opportunity to have long, languishing encounters that are made even more enjoyable by communicating your thoughts and feelings as you go- and like we all know, communication is the key to great sex.
Though many of us are cyber sex veterans, there are those who haven't gotten the hang of sexting, mastered the fine art of the nude pic, or gotten freaky on camera. What better time than the present to make it a part of your repertoire? Trading sexy pictures and suggestive text messages are a good place to start testing the waters, and a video that you've taken and watched yourself before sending is a good precursor to a live video session.
Bluetooth toys and teledildonics
We've seen a marked increase in the demand for Bluetooth enabled toys in the last month, which isn't a surprise. Toys that can be controlled remotely via the internet can make a long distance erotic encounter a hands on interactive experience. Many styles of toys are now made with the capability to connect to a smart device or computer, and as the technology becomes more popular the variety of products grows along with it.
We've even featured a few of our favourite Bluetooth toys on this blog, including the ride-on Cowgirl vibrator and the We-Vibe's Moxie panty vibrator.
This technology is also the basis of teledildonic toys, which communicate tactile sensation through the remote connection of two toys to virtually simulate sex. Toys like Lovense's Max 2 and Nora can be synced to relay feedback from each partner's toy so that the sensations created are the result of the other person's movement.
Creating new habits
Despite the circumstances we've all found ourselves in, people seem to be making the best of a bad situation. Everyone I know is suddenly baking their own bread and calling their mom on the regular and exercising every day to try to adapt to and make the best of things. I think we can and should apply this same willingness to adapt to our dating lives too! Rather than dwelling on what we don't have, focus on what we do, like the chance to really get to know the people we want to get to know, or the fact that you're saving hella money staying in rather than going out. There's a silver lining to be found in adapting your intimate and romantic relationships to safety aware social habits if you're just willing to look.