This month's featured product is Lovehoney's UPRIZE, a bionic dildo that lifts from a flaccid to erect state with the touch of a button.
The UPRIZE is a recent innovation by Lovehoney, the UK toy company behind the massively popular Fifty Shades of Grey Official Pleasure Collection. A wholly unique toy to our store, the UPRIZE is a vibrator with the standard features we've come to expect of our high-end toys- it is made from top-quality silicone, is rechargeable, and fully waterproof. Its ten functions of steady and pulsating vibration can be controlled using the buttons on the toy or the included remote control. Thanks to a suction cup base, the UPRIZE can be used in an O-ring style strap-on harness, or stuck to a smooth surface for hands-free play.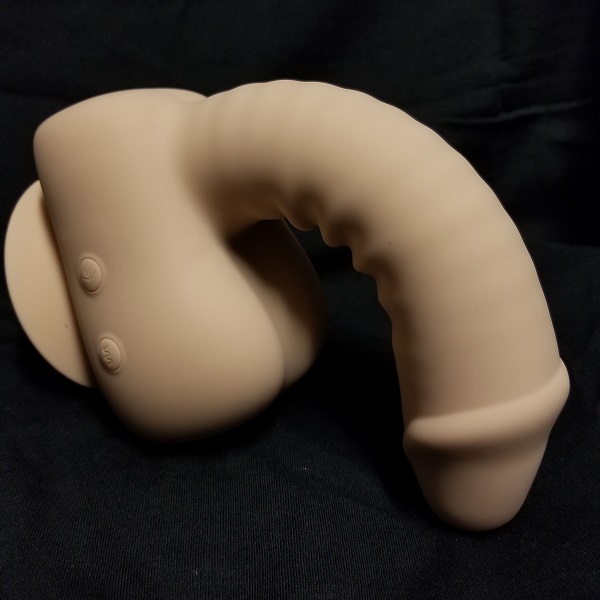 The UPRIZE (in "Vanilla") in its downward, or flaccid position.
What sets this toy apart is the "auto-erect" function, which moves the toy smoothly from a downward-pointing, "flaccid" (flaccid isn't entirely accurate- unlike a packer, the shaft of the toy is firm, even in the flaccid position) state, into a upward curved, erect position.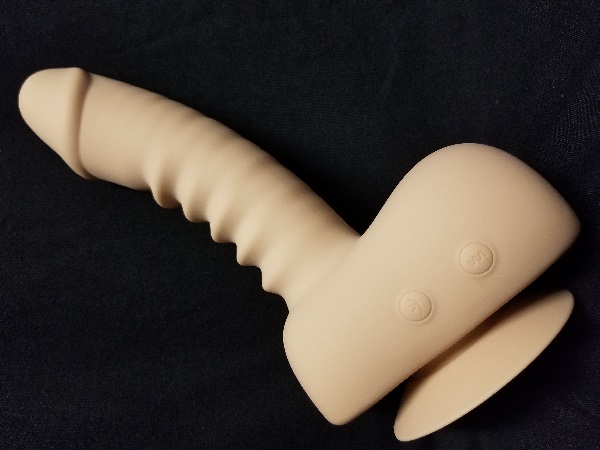 The UPRIZE in its erect position.
Wearable "pack & play" toys have been on the market for years, but never with this level of functionality. The inner mechanism that controls the toy's positioning is structurally sound, with no air pumps or flimsy joints creating weak points prone to damage or wear. The movement of the erection, which can be seen in the unboxing video below, is smooth and fairly organic.
We are excited to have the UPRIZE in our store because of the potential it has to positively impact a user's bedroom and toy experiences. The reliable and high quality construction, when paired with the ability to recreate the process of a penis becoming erect lends play a heightened element of fantasy, while users who are trans or gender non-conforming may find it to be a gender-affirming tool in the bedroom.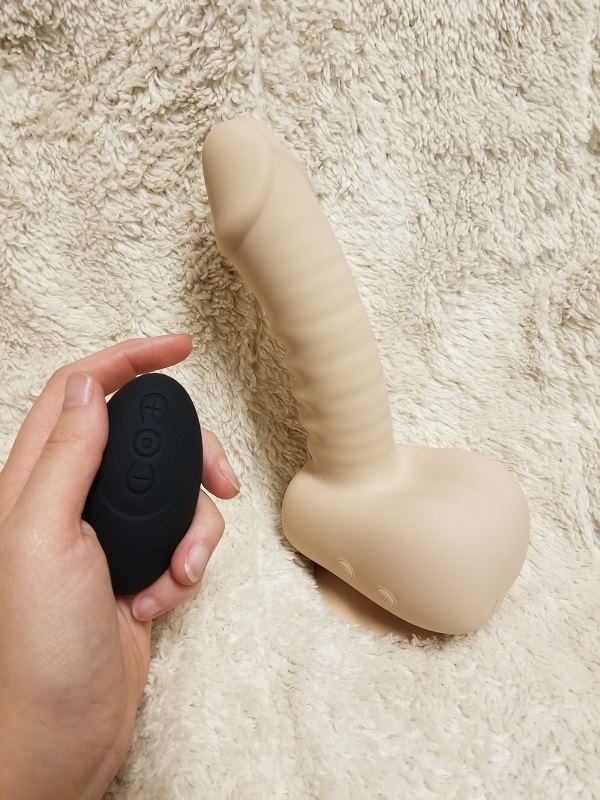 Here, the toy is pictured with the inconspicuous cordless remote control.
To see this awesome new product in person check it out at either LSOP location.