This month we will be featuring a different grouping of toys to help people with penises and prostates learn about pleasing there body. Don't have either of those? Don't worry dear reader as there are lots of interesting facts to learn about sex toys and pleasure in general!
Welcome to Movember!
First up on our list is sleeves, masturbators, pocket pussies, cock socks, strokers, there are dozens of names for these types of toys! They come if a few main types, but there are hundreds thousands of different designs. The main 5 types of sleeves are, open ended, closed ended, in-cases, automated, and realistically sized toys.
Toys that have an open end leave the top of the penis exposed so you can stimulate the head. Often times they are non-representational (they don't look like a body part) and come in some very unique shapes and sizes. This is a great into as they tend to be inexpensive. 

Close ended toys offer the 'fully covered' feeling that some people crave, they also make clean up a little easier as all the lube and body fluids are kept inside.
The previous two options give you the most control on where you put pressure on the penis your pleasing, need a tight grip on the shaft but the tip is to sensitive? Or if you want an extra tight push inside but a looser feeling once you in there this is the best way to go.
Toys with cases can create a suction around the shaft and can be quite intense, often times these toys have a cap on the end that you can control the suction. In this humble writers personal opinion lots of companies do a fine job at recreating this but none of them can beat the original Fleshlight.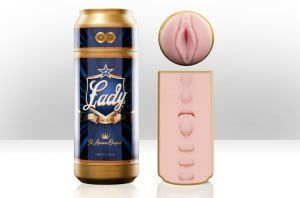 If you want to power up your masturbation game then try looking into automatic masturbators, from vibrations, to sucking, to squeezing, to milking, to pulsating the plethora of penis pleasing options is growing every day.
Last and definitely not least is the realistically sized toys, what the hell is that you ask? Well its toys that are "to size". They often look like human anatomy and can be a mix of all the previous different mentioned toys. From the Fuck Me Silly 2 Mega Masturbator to the massive Pipedream Extreme Ultimate Fantasy Dolls they can vary in price and size but if you're looking for a sex toy partner that matches the real thing in size this is the place to look.