Want to know what the stars have in store for you (in bed)? Little Shop of Pleasure's team of psychics divine the cosmos (or, you know, whatever) and let you know what the universe has to say about your sex life in our monthly Dirty Horoscopes.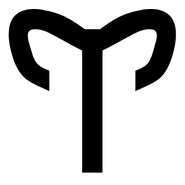 Aries
Does your rodeo not last the full eight seconds? Is your marathon race more like a sprint? You have the busy planet Saturn making a quick stop in your sign this month, dear space goats, and that means your energy is very high which may lead to a faster finish than you wanted. Fear not, lusty stargazers, because humans have ever changing libidos, and though your time on the sexy roller coaster might be a little short this month, time and practice will have you going for the long haul soon enough. Remember to breathe during the act, recognize when you are getting close to the edge, and learn what you need to do to keep your toes hanging off the side of that diving board without jumping in quite yet. For most people, a simple change in position is all you need to back the charging bull of an orgasm off. Others may look into toys or sprays designed to help keep things in check. Whatever you do, Aries, remember to play it safe and avoid shady products or pills.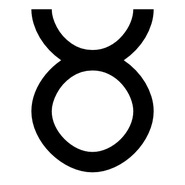 Taurus
I like to remind people in these troubled times that there is one thing that everyone, no matter what race, class, creed, or gender have in common: we all have butts [Editors note: mostly]. Your anus and rectum are an absolute hot spot of nerve endings and pleasure points, many of which can be stimulated without penetration if that's your preference. Our resident soothsayer is always reminding male customers that "straight guys have prostates too!" But anal play is not just limited to people with prostates- everyone's butt hole needs some loving every now and then. Remember, frisky folks, to clean up first and use proper lubricant. Pro Tip: Silicone lube is great for backdoor play because it can't be easily absorbed into the body and should last longer than your average water-based product. Just don't use it with silicone anal toys!

Gemini
It's hockey playoff season, and even if you're not a fan it's hard not to be involved in some way. This month Geminis can learn a lot from the stars on ice. Proper equipment is needed for any physical activity, even if you're not wearing skates to bed (we won't judge if you do). Make sure you're ready for some hard driving to the goal, watching out for crosschecking and maybe even high sticking. Helmets are always enforced by the pros, and we think that safety should always come first, so cover up your partner's gear before any one-timers.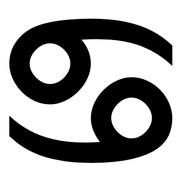 Cancer
The far off and mysterious planet or Uranus will be passing through your sign early in the month. This going to put you in the mood to explore! You could always head to the mountains and try your hand at caving, but if that's not your thing, why not adventure deep within yourself or your lover? Speculums are not just for the doctor's office anymore, and this multi-use, any-gender toy can be fun for almost anyone that wants to do some internal spelunking. Once you have taken a look into your partner's most intimate areas, why not do some exploring with your fingers, or even a full fist? Just remember that any expedition that deep will take lots of lube, time, and communication!
Leo
Hey did you read Gemini's horoscope? Well, you lucky lions better make some room on the bench, because this month you're playing a team sport. Trying to get a full line of three people working together as one unit can be difficult, so communicating your game plan and strategy before, during, and after game time is important. Perhaps have a few play in mind before you hit the ice- two players one stick, one on the left wing and one on the right- do you want to finish by frosting one player? Or maybe taking few shots in the 5 hole is best. I can't stress this enough: communication is the key! You don't want one player sitting alone while the other two practice fore-checking on each other leaving them out of the fun can lead to jealousy back in the locker room. Make sure you work on safety as well; you don't want to turn it into a full contact game if not everyone is ready. Keeping your team up on the rules will save you some time in the penalty box.
Virgo
You are a pretty princess (or handsome prince), and this month you should act like it! Take some time to make yourself feel awesome- do your nails, fix your hair, buy a pretty pair of undies, get a tank top to show off your sweet royal bod, or buy that new piece of tech you have been eyeing. Find a day this month to get treated right! Hit up the spa, or take a jog/hit the gym- not only for the sake of fitness, but also to bask the peasants in the glory of your noble body. Ask your partner for the 'Royal' treatment in bed. Any good king or queen needs a mighty steed to ride in their court, and it might be time to look for a new high-power model. Telling yourself how amazing you are is not selfish or narcissistic (as long as you're not being hurtful to others or accidentally drowning in some reflecting pool)- it's a great way to remember just how majestic you are!
 Libra
Suns out guns out, Libra- it's going to be hot hot hot this month- even with the partial eclipse- so its time to show off that amazing beach bod. Find yourself something that showcases your assets and compliments those areas you think still need some work. Believe it or not, one piece bathing suits are coming back in style, for women AND men! Jump on the trend and rock the "sexy 1930's era time traveler" aesthetic. Showing off your hot bod to the world a little too bold for your tastes? Keep things sexy indoors! No one says you need to get wet to enjoy the sight of a guy in a nice tight Speedo, or a lady lounging around in a bikini- but then again you just might.
Scorpio
Feeling a little sluggish after all the months of cold weather? Well, with the busy planet Saturn running around your sign this month you should have lots of energy to work out! What's that? You don't want to hit the gym? You think the stair master is a waste of time? Then fuck exercise… literally. Having vigorous sex can burn a lot of calories, and if you want to know exactly how many, check out this sweet website that can help you calculate how much you've lost doing the deed. According to the Sex Calculator, going at it in the doggy style position for just 5 minutes can burn 65 calories. Now that sounds like my kinda cardio.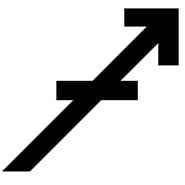 Sagittarius
After a long winter it's time to take your show on the road, Sagittarius, so pack up the car or RV and head into the great wide open. Get out there and give that winter body some sun and warmth. Maybe a bit of a tan will help you feel like the Greek god you are. Going outside and getting some grass stains on your hands and knees can even be good for your skin, and maybe the birds and bees can serve as some inspiration for further outdoor activities. Have you ever made love while camping? It's fucking in tents.
Capricorn
The kids are be finishing school this month, but it's just be getting started for you. This season your mind will open to new ideas and ready to absorb knowledge. So perfect your golf swing, maybe take that course on building spreadsheets you've been meaning to do, and remember- sex education doesn't need to end in high school! You should (of course) check out LittleShopWorkshops.com to see if any of the upcoming August workshops tickle your fancy. You'd be surprised how many awesome books are out there about sexy topics from strip tease to open relationships to electrostimulation, and you'd probably be surprised to know that many of them are available at the public library. Summer is short, so get your learning on, Capricorn!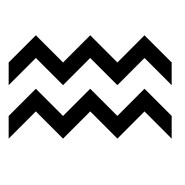 Aquarius
Spring has sprung and it's time to get wet! And I'm not just talking about the thunder storms... you lucky folks in the sign of Aquarius should be on the lookout for a new snorkel (or at least a nose plug) because things are going to get damp. With both Venus and Jupiter making you extra receptive to your lover's passions this month, you will feel like you know how to press all the right buttons. So roll out the beach towel- for your sheets' sake. One famous male porn star was known to eat full bushels of celery every day because he thought the zinc and other vitamins helped boost the content of his money shot. I recommend checking out a book or finding a helpful video on how to make the most mess with your partner this summer.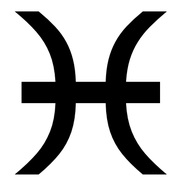 Pisces
Do you have a song that puts you in the mood to grind something? What about a song that makes you want to dance? Or do you have a go-to song for when you need to get pumped for a big night out? Music gives us a deeper connection to our emotions, something you are very in touch with this month. In the bedroom this gives you the perfect opportunity to experiment with evoking different kinds of moods and emotions. Try getting intimate to some epic movie soundtracks- do you feel like Jack and Rose? Or maybe try some nostalgic classics that remind you of the excitement of your honeymoon, or your first date!