Want to know what the stars have in store for you (in bed)? Little Shop of Pleasure's team of psychics divine the cosmos (or, you know, whatever) and let you know what the universe has to say about your sex life in our monthly Dirty Horoscopes.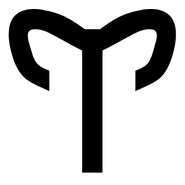 Aries
Keep your head down this month, Aries, because as Venus passes through your sign this month you'll find yourself the focus of all sorts of attention. A sudden influx of praise or affection can be exhilarating, but don't let the thrill distract you lest their motives be less than savoury. This is not all bad, mind you- just remember to love with your heart and use your head for the rest.
Taurus
Having bad luck with your online dating? It could just be sun flares, or it could be a time for a change. The sun is burning intensely this month, and you're glowing pretty brightly yourself- you should go out and enjoy giving and receiving some of that warmth! Making a personal connection with a person one-on-one can make even the dullest star seem like a supernova. July brings many opportunities to meet people off the screen, so take advantage of this coalescence of fortunate circumstances and get out there, Taurus!
Gemini
Is the day "dragon" on? Are you just waiting for the "knight" to come save you from the humdrum of everyday life? It's time to shed your peasant garb and don the extravagant apparel of the royals- metaphorically speaking. Explore playing new people in the bedroom. Put on some regal music (I'd like to suggest Prince, Queen, Kings of Leon, etc.), and make that Queen-sized bed into a real throne for your Queenly/Kingly behind. Command your people (with some negotiation beforehand,  of course) to lavish your crown jewels with the royal treatment.
Cancer
Do you have a sneaky hobby or interest that you keep to yourself? Maybe its a collection of erotic Doctor Who fanfiction that you keep hidden deep in your bookmarks folder. Or maybe cosplaying your favourite character from Downton Abbey ruffles your petticoats. Why keep it hidden? Like your active planet Saturn, be bold and let your freak flag fly this month, Cancer! If you put yourself out there and let others know about the things you're passionate about (inside and outside the bedroom), you might be surprised at how many people fly the same flag.
Leo
You have an itch you just can't seem to scratch, Leo, and you are nagged by the thought that your need could be satiated by a certain something- but just can't seem to find the time, or the courage. Fear not, my fabulous feline, because right around the 18th of this month big bad Mars with be making a huge impression in your life- one that should help you feel as bold as ever. The cosmos are emboldening you, but it won't be handed to you on a silver platter.  You might have to go out and get your paws dirty. Now is the time to pounce on your partner, let them know what you've been craving, and lap up the opportunity to get whatever treat you have been hunting for.
Virgo
With July's bright and burning sun, you might want to find a shady space and take some time to read. Neptune will have you deep in thought with as it passes through your sign in the final week of the month, and that will be the perfect time to get lost in a nice book. Not all erotic books come in 50 shades. In fact, there are great adult writings printed every month. And sometimes your favourite author might have a dirty side if you're willing to dig around (here's looking at you, Anne Rice)
Libra
Yeehaw! It's Stampede season, Libra, and as this exciting time coincides with the passing of Jupiter through your sign this month, you will be emboldened to try new things. There are lots of new, smells, sights, and tastes around the city to enjoy, so get out there and indulge your senses. Try a new type of food, dance to some music you've never heard before. Or maybe saddle up to a stranger and strike up a conversation. You there could be some swings and misses (you didn't really expect to love those deep fried chocolate-covered scorpions on the midway anyways), but there's always the chance that the new thing you try really hits the spot.
Scorpio
It's time to let loose and relax a little, Scorpio. A little bedroom role play can be an exciting way to let go of responsibility and let someone else take the reins (figuratively or literally, depending on your preferences), something that might be just the stress release you need. The rodeo may be coming to town soon, but sometimes the best horses and ponies at the show are humans.
Sagittarius
With planets entering and exiting your sign in quick succession over the next few weeks, your mind and body will be a confusion of swirling influences and emotions. When outside forces reign chaos, the best way to weather the storm is to find your focus. Practitioners of BDSM know that sensory deprivation can help a person get back in tune with their body and calm an over-stimulated mind. What I'm trying to tell you is that the key to your calming meditation is probably in your toy box, and it's called a blindfold and ear plugs.
Capricorn
The majestic eagle may fly high above the rest of the animal kingdom, but you never see the busy beaver get sucked into a jet engine. All your hard work will be rewarded this month, Capricorn- and not just with tasty bark. The end of July will see your long-laid schemes to come to fruition, but this will only happen if you stay on track and do not get distracted. Say DAM to the shiny distractions that life keeps throwing in your face, keep your head down, and know that the stars are helping you fill your own personal pond full of good things.
Aquarius
The potential for a deep, romantic, sexy connection is very strong this month, Aquarius, but with a flighty planetary energy dancing through your sign, you may not notice that it's right under your nose. This may not be bad-many of the greatest romances started as friendships- we just advise that you keep an open mind and open heart- it's possible that that person you just made awkward small talk with at your friend's Stampede barbecue is a person you could spend the rest of your life with. Or maybe a few, really, really sexy summer nights.
Pisces
With the increase in solar activity this month will come difficulty with technology, dear Pisces. Unfortunately there's not much that can be done until this passes-so, if your printer starts acting funny, or if your cell phone stops notifying you about new tweets, rather than getting frustrated, look at it as the perfect excuse to to take a break from all the fancy, complicated machines in your life. In the bedroom, rather than fussing with a drawer full of tangled charging cables, try using a manual sex toy like a solid silicone dildo, or TPE stroker. Something that doesn't vibrate or stroke, or suck with the push of a button. Going manual with your sex toys can be a fun activity that allows you to slow down and can help you to reconnect with yourself and your body. And isn't that better than going all Office Space on your printer anyways?