This month's featured product is a Valentines Day date-night activity and present rolled into one. How convenient!
A staple in the LSOP collection, the Clone-A-Willy is a fun and easy way to make a custom toy at home. In only a handful of steps you can create an uncanny replica of your anatomy in the form of a silicone vibrator!

Clone-A-Willy, and their sister product Clone-A-Pussy, were developed by Portland-based Empire Labs. Founded in 1996 in the San Francisco Bay area, the company began manufacturing customised skin-like products, primarily for medical and prosthetic use. Not long after, the moulding products were adapted into horror film and special effects prop work. It wasn't until 1997 that the first generation of Clone-A-Willy was created to fit the needs of an independent film.
Though it may seem a bit intimidating (we aren't all Hollywood prop masters), Empire Labs has a helpful instructional video (above) to walk you through the process with tips and visuals. There's even a guide for altering the tube to accommodate curved penises- truly they thought of everything.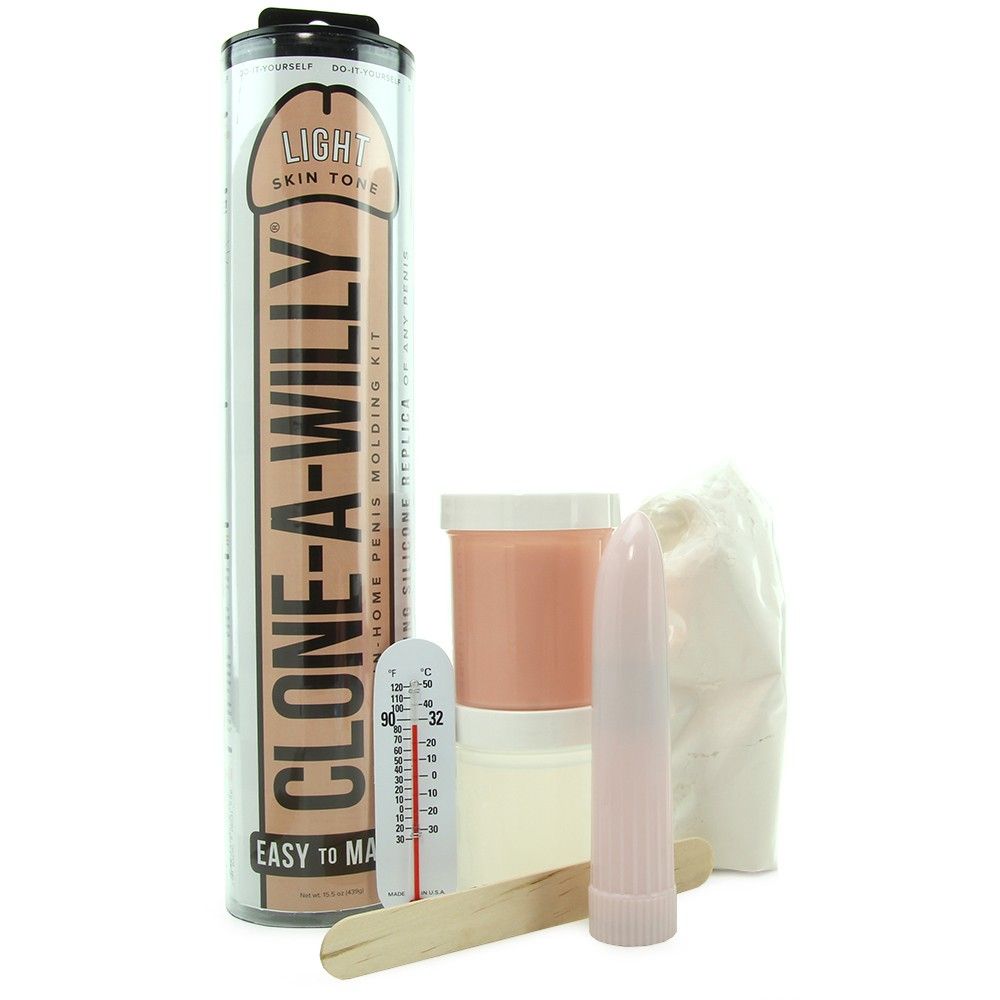 The kit comes with detailed instructions and everything you will need for your project, however, it is recommended to have a partner present, or a cock ring, to help maintain an erection through the moulding process.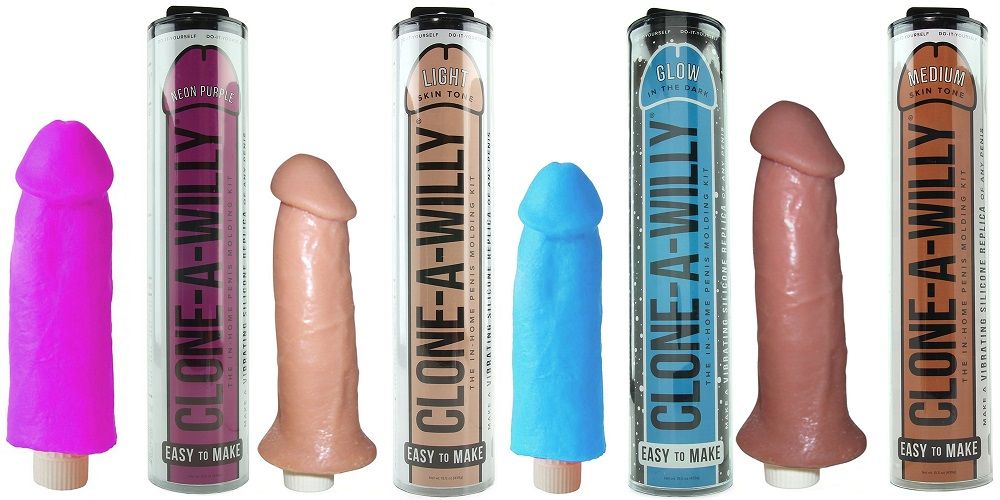 Clone-A-Willy vibrator kits are offered in a variety of colours, including a range of glow-in-the-dark options. The moulding powder consists of a high-quality alginate derived from seaweed, and the toy itself is a medical-grade platinum silicone, ensuring that the activity of creating the toy and the end result are both safe and healthy.