The LELO Sona and Sona Cruise hit our shelves just in time to make it to the 2017 Taboo Naughty But Nice Shows.
Arriving on our doorstep just in time to be packed up and hit the road, the newly released Sona and Sona Cruise were the talk of the Taboo Show this past month. The latest high-tech sex gadget from luxury toy company LELO uses sonic waves to stimulate the clitoris, setting it apart from the brand's other clitoral stimulators, which use traditional vibration.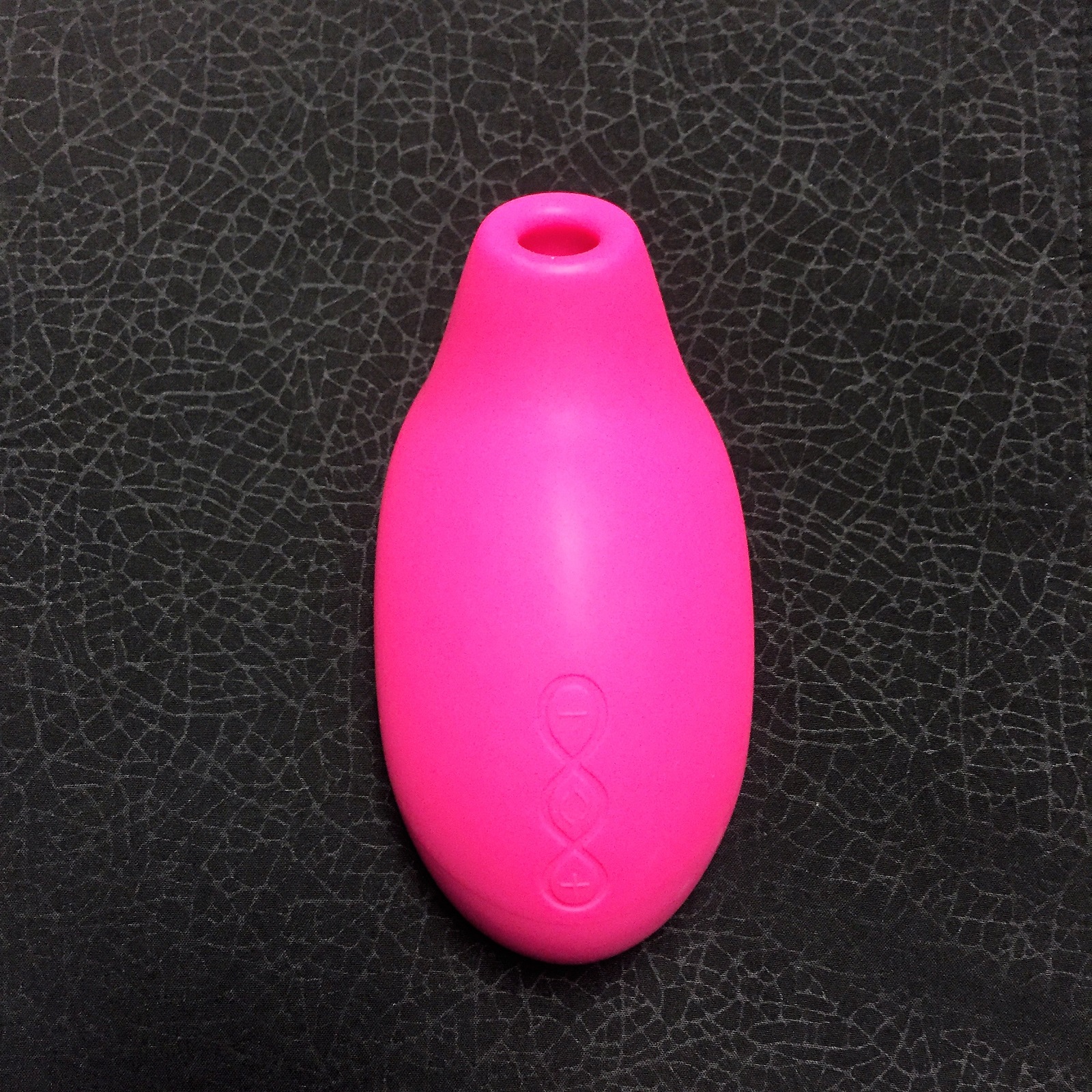 These petite hand-held toys are coated on the front in an uninterrupted layer of LELO's velvet-soft platinum medical grade silicone with a smooth, metallic back plate stamped with the LELO logo. The body of the toy is curved like a kidney bean, with the 3-button interface placed right at the apex of the curve, right where the thumb would rest during use. Both models are completely waterproof, even at the charging socket, which sits unobtrusively at the base of the toy.
The Sona and Sona Cruise (so named for the Cruise Control feature, which boosts the motor's power by 20% when it senses that the toy is being pressed hard against the body) stimulate the clitoris without touching it directly, which can help prevent the over-stimulation that some people experience with vibrators. The "mouth" of the toy, a cup with a closed back, is placed over the clitoris, with the soft silicone helping to create a seal. At the back of the cup behind the wall of silicone, a sonic pad oscillates back and forth, forcing fluctuations in air pressure that tug at the clitoris with each pulse.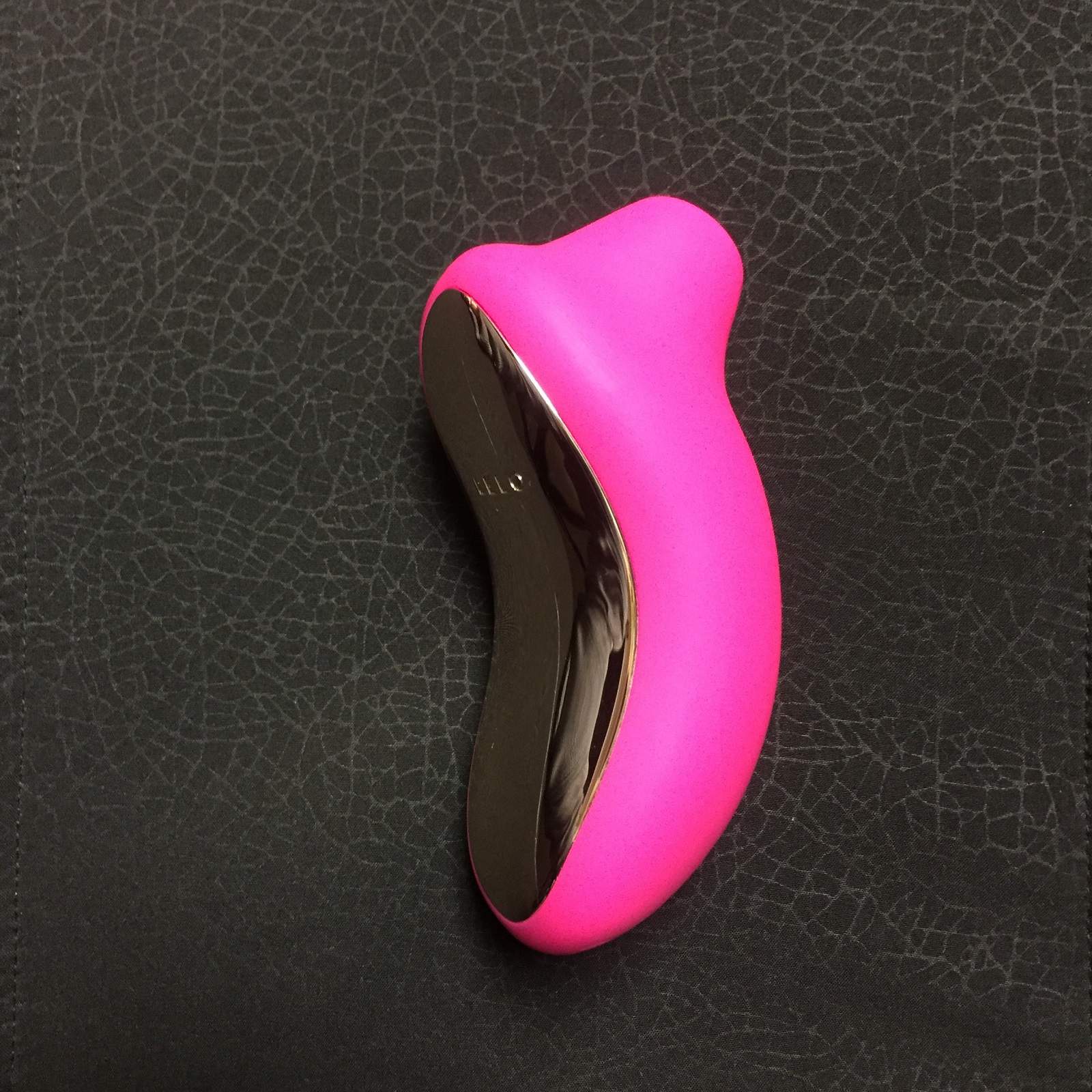 This toy joins our other air pulsation toys, a very popular and still new genre of sex toy that has become a staple of the sex toy connoisseur's bedside table. A few things set the Sonas apart from other air pulsators, including the minimalist design. The business end of pulsators like the Womanizer or Satisfyer are removable and interchangeable, while the Sona's mouth is part of the single piece of silicone that forms the front of the toy. The closed interior of the cup, coated in the same silicone enables easier cleaning.
Both the Sona and Sona Cruise boast incredibly powerful motors- something that you can hear almost immediately. Quiet these toys are not. However noisy, these powerful motors produce suction that stands out in a sea of similar toys.