Autoblow has done it again! By listening to customer reviews, they have improved on their already popular design and created the much-anticipated Autoblow A.I. Using artificial intelligence, the new Autoblow A.I. provides 10 pre-programmed or unlimited unique blowjob experiences for the user.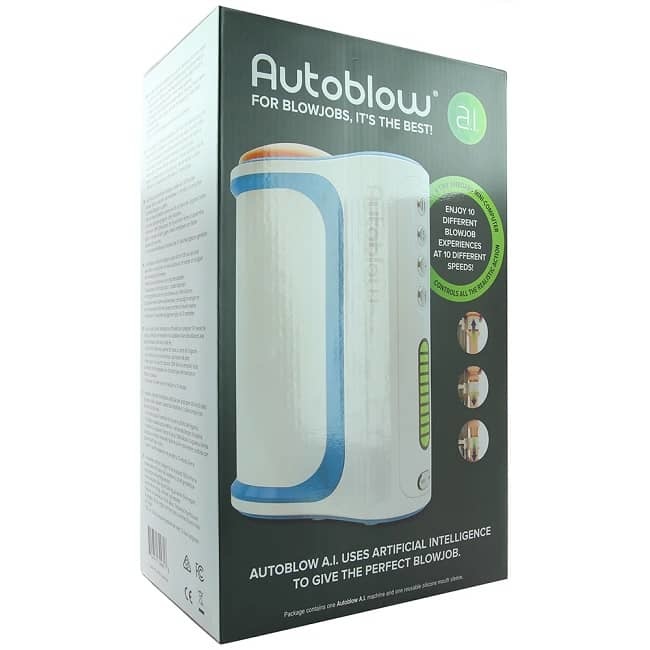 Autoblow A.I. package
Much like its predecessors, the A.I. can be plugged into any electrical outlet, and has a soft, removable silicone sleeve that can be easily cleaned or replaced- but that's where the similarities end. Offering ten different patterns and ten speeds, the new Autoblow has more variety than ever. After analyzing 1000 hours of adult films to better understand the movements specifically involved in blowjobs, the device's artificial intelligence generates a completely unique blowjob using a combination of the learned techniques in its database. It even has a pause button, allowing the user to gain stamina and experience the wonders of edging.
With a new style of gripper and a heavy-duty motor, the A.I. is 50% quieter and 3 times stronger than the Autoblow 2. At the end of a long day simply plug it in and hold it in place, the Autoblow A.I. will do all the work for you.