A unique take on the classic egg-style vibrator, the Shi/Shi Union was designed by a lesbian with the needs of lesbian couples in mind.
Designed by Gabrielle Anex in collaboration with NS Novelties, the Shi/Shi Union is a unique toy developed to be used by two women (or two vulva owners) during sex.
The Union is about the size and shape of a baseball, and is comprised of two halves, each its own independently controlled vibrator. The halves, which are coated in medical grade platinum silicone and feature a long, clitoris-targeting ridge, are attached at the middle by a 360° swivelling plate that allows each side to be angled to the preferences of both partners.
The Union's two halves, each their own independent vibrator, swivel to allow each partner's desired angle.
Anex, an award-winning 20-year veteran of the adult film industry, describes herself as a "Star Wars Geek, Lesbian, porn editor, writer, lesbian sex toy inventor" in her Twitter bio. In an interview with Sherri L. Shaulis for AVN, Anex describes how her frustration with a lack of toys geared at lesbian couples led her to bring her idea for a new kind of vibrating egg to NS Novelties.
"It came about because I'm a lesbian and most attempts to use a vibrator between two women are frustrating because, when in that position, usually only one person can feel the vibrator based on the fact [most vibrators] are straight." (NS Novelties Debuts Lesbian Couples Product, Shi/Shi Union, 2017)
Like the classic vibrating egg, each half of the Union is controlled by a remote that connects to the toy via wire. Helpfully, the wire connects via jack-pin to both the toy and the remote, allowing it to be easily replaced if need be.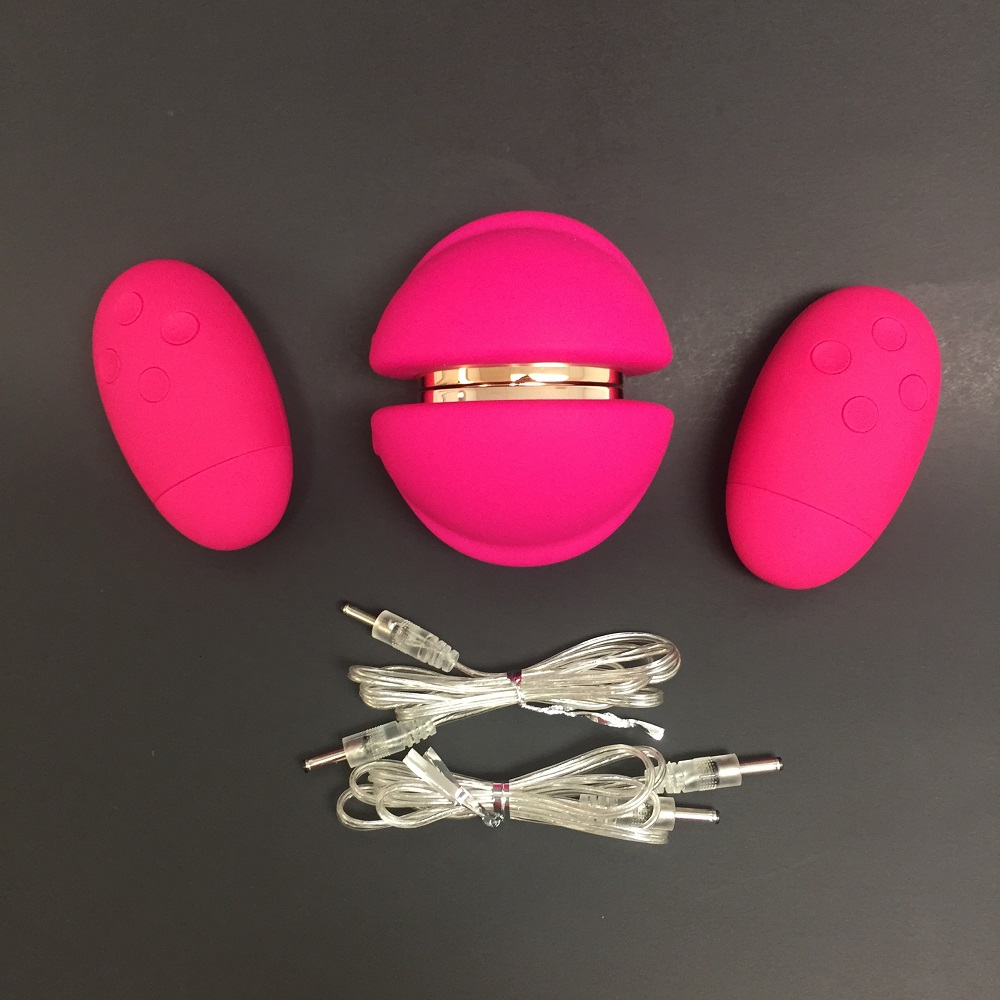 The Union includes the vibrator itself, two jack-pin cables, and two remotes.
The remotes are sturdy and easy to grip, each with an easy-to-navigate four button interface that features labelled on, off, and up/down buttons to put control of each partner's half of the toy at their respective fingertips.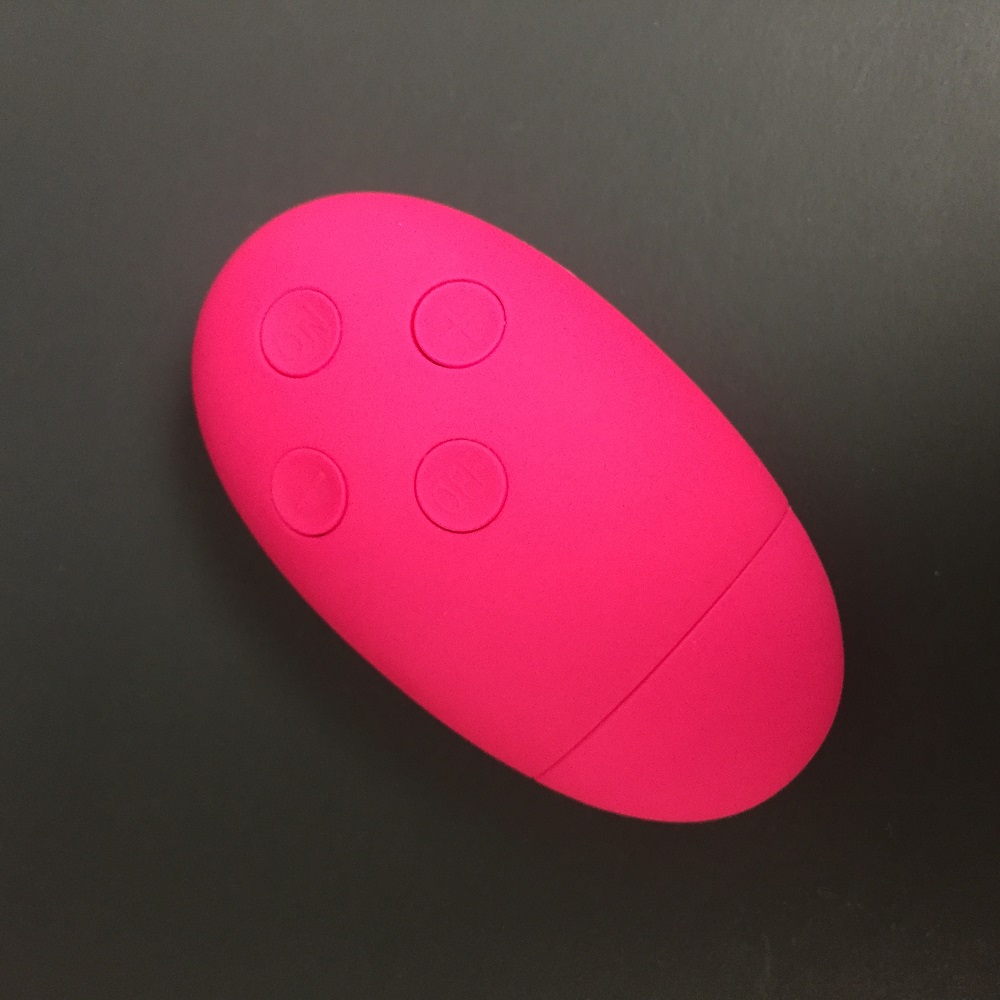 The remotes each feature "On", "Off", and up and down buttons.
The vibe is waterproof, ensuring that it will survive even the most wet of play sessions, but the remotes are not, so taking the unit into the bath or hot tub is not recommended.
With the decided lack of toys geared at WLW/couples with vulvas, we're excited to bring a toy specifically designed for (and by) the people who need it into the stores.