Want to know what the stars have in store for you (in bed)? Little Shop of Pleasure's team of psychics divine the cosmos (or, you know, whatever) and let you know what the universe has to say about your sex life in our monthly Dirty Horoscopes.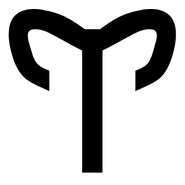 Aries: Now is the time for action! With the change of Venus working in your favour, step up to the plate and swing hard at the first fast ball that comes your way! Don't like baseball references? Take the next chance you get in the bedroom, a subtle hint from your lover should not be missed. Did he suggest a new toy that you always thought was too taboo? Did she want to do things you always assumed where a little too "out there"? don't worry about it. You miss 100% of the shots you don't take, so shoot away!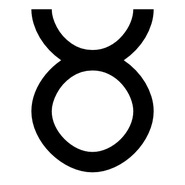 Taurus: Venus is in charge of your life this month, and she's going to be pulling it around and twisting your heart into lots of different places. Ride that wave right to the bedroom, and make a splash with/on your lover. Do you know what squirting is? What about Paizuri? Time to put down a towel, find your swim goggles, and make a mess!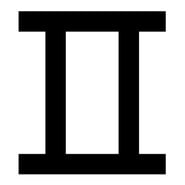 Gemini: Geminis have been called two sided, and with Venus in your sign this month the second side of you might have some fangs! Time to let out your animal passions, because the planet of love will be pushing hard on you this month, and with the full moon right at the apex of its passing, it can only mean one thing- time to get wild! Time to bite, scratch, hump, and howl! Let your inhibitions off the leash this month, and make the beast with the two backs under the moonlight. Or keep things indoors, and accent your mating session with some accessories. Feeling foxy? Or want to go for a walk? We have what you need.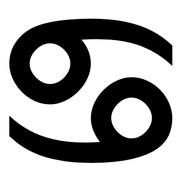 Cancer: Pluto is sometimes called a lonely planet (#stillaplanet), but because it will be coming between you and some of the other signs this month, you won't be feeling lonely at all. Expect unexpected offers coming to you, some good, and some bad, but all learning experiences. Many people say sex is like pizza; even its it bad you still get pizza! But you should be thinking that any play you get in the bedroom is a chance to learn about your partner(s) AND about yourself.
Leo: Is your throat parched? Have you been looking a little too long a that popsicle in the gas station freezer? An oral fixation might be in your future, and before you start filling your face with junk food and wrecking your New Year's diet, find someone willing to help you find things to do with your mouth. The time is right for any Space Kitty to let their tongue do the talking.
Virgo: Tactile sensation is often taken for granted, but with Jupiter's cycle helping enhance your senses, taking advantage of this enhanced sensation could help you get a good grip on life- and hopefully someone can get a good grip on you. Slip into something sexy, even if it's just for yourself. The feeling of lace hidden under your 'civilian' clothes will be just what you need to get through the tough times, and will be fuel for the fire during the exciting times. I'm talking to you guys, too! Go and get yourself at least one pair of sexy undies! Put them on next time you need a little boost of confidence for that midday office meeting.
Libra: Late in the month most of the world will be experiencing a major lunar eclipse. Don't worry about hiding in the dark- in fact you shouldn't be hiding anything at all. You have a amazing body, and someone out there would go crazy if they could see more of it! Exhibitionists rejoice, the moon is telling you to get wild! Try a late-night walk in the park that ends in a bench make out session. Or maybe a drive in the country to find some old dirt road to knock boots. Go scare some wildlife with your wild passion! But remember to always be safe, and don't get into (too much) trouble.
Scorpio: You might want to lay low and save your energy this month. Neptune is on track to pass close to Earth mid way through March, and now is not the time to be rocking the boat- you may end up capsizing what you already have. If you ship starts to take on water, don't panic and keep on going. The stars have plans for you, and this rough patch now will be rewarded later in the year, so batten down the hatches, get out your old favorite toys and long-forgotten internet bookmarks. You'll make it through.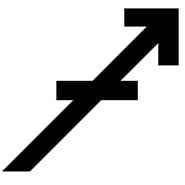 Sagittarius: You're going to have to fire a lot of arrows to hit the mark this month. Mars is moving into your sign early this month, and you will feel scattered and shaken. The red planet has a lot of pull and your going to have to push back to keep yourself on the straight and narrow. Keep trying new things till you finally overcome what's been preventing you from achieving your goals both in and out of the bedroom. With all new things it's important to make sure you are being safe, sane, and consensual- but even if you think its weird you never know, perhaps sounding is your thing?
Capricorn: Goats with partners will need to pay special attention this month to subtle hints or signals your partner may be leaving for you. Their wandering fingers may hint at some hidden desire for anal play that they are just waiting for you to act on. That peppy "Yes ma'am!" comment when you asked them to grab something for you might be a whiff of their need to serve. Take a chance and talk to your partner about the things you pick up on. Who knows? You might be shopping for new boots for them to lick soon!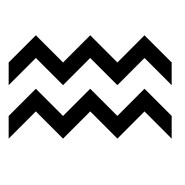 Aquarius: With Venus entering and staying in your star sign for the majority of this month, there may be pressure to repay debts. It may not be exclusive to your wallet- it could mean any emotional debts you owe as well. You need to make time this month to visit with old friends, to call up family you haven't spoken to in ages, and make some time to pay back your lover for favours rendered. But a prolonged visit from your space aunt Venus isn't all doom and gloom- it's a perfect time to try out any giving fantasies you have. They may not be strictly related to submission; maybe your partner has been needing a good hard flogging, or he's been wanting you to sit on his face. Did you agree to do something naughty but have been putting it off? Well, time to get that mailman costume out of the closet and deliver the package you long since post dated.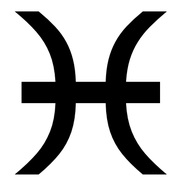 Pisces: During the Mercury retrograde you may find a drop in passion, but don't worry- this only means more time to focus on other important aspects of your life. Spending less time on your back means more time up on your feet, getting the house in order or working on that sweet summer beach bod you have been dying to show off since the winter came along. Don't think just because your libido has cooled down you should stop planning ahead! Even the planning of a scene for you and your lover in your minds eye can help unlock creative new ideas to use down the road. Just remember, Pisces: don't stop swimming.