Want to know what the stars have in store for you (in bed)? Little Shop of Pleasure's team of psychics divine the cosmos (or, you know, whatever) and let you know what the universe has to say about your sex life in our monthly Dirty Horoscopes.

Aries
It's the small things that count this month, Aries (and stop snickering we are not talking about how long someone's sea serpent is). A harmonious aspect between Venus and our moon means that this is the month to look for joy in the little aspects of life. A lovely phone call, a pleasant compliment, even a song bird in the morning are all good signs for you. This translates to the bedroom as well; a tender embrace, a soft word spoken in your ear, or a hand brushing through your hair should charge and excite you. Time to take a step back and embrace the delicate sensations.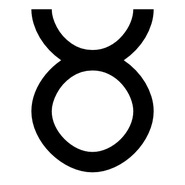 Taurus
Winter time might have been rough on your physique, with one too many turkey dinners over the holidays and some over indulgence on St. Patrick's Day- but don't worry about a little extra junk in the trunk. In fact, some people love that extra padding. Staying healthy is important, but you might want to find some new undies that highlight your big beautiful behind! The moon will be full at your signs apex, so it will charge your lust, so if you're a PAWG or a lover of ample assets, its time to shake what your momma gave ya.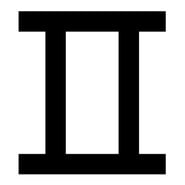 Gemini
You can't believe there is still snow out there, and you're not the only one- most of the city will be bundled up, and it's easy to want to stay indoors and under the blankets. But don't hide away for too long... with Mercury in its third cycle you might want to play with fire! The quickest way to warm someone up is with some nice hot wax- or if you think that fire play might be your thing, do some homework and then get really spicy. If you're not quite ready to make the jump to a live flame across your body, try out some warming lube or peppermint breath spray to spit hot passion onto your loved one's body.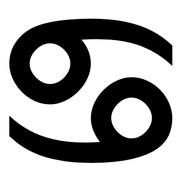 Cancer
Do you know that the latest breakthrough in sex toys right now is suction? Neptune has nothing to do with suction, but it has a lot to do with looking forward and innovation, and it's a big player in a lot of people's signs this month- including yours! Come out of your comfort zone and step away from the regular, penis-shaped dildos, and try an air pulsator suction toy! If you've got a dick, take a long look at penis pumps. They are not just for people with erectile dysfunction- guys of any age can use them to lower their refractory period. In basic terms, you can get your race car out of the pit stop and go for another lap much, much quicker.
Leo
*Puts on sunglasses* I'm sorry, but your inner power is burning bright this month! You will have the passion and the drive to get shit done, and the perfect four-planet alignment happening right now makes you a key player in everything you do. Put on your big girl boots and your big boy undies, because you're going to be running the show. The fleeting doubts in your mind are just passing flares, you're too bold for that. If you ever thought about trying something new but were too shy, just do it!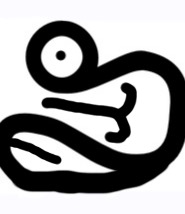 Hipporus
Your dominant star this month is Betelgeuse, and its going to be sending you some great online luck. With extreme solar activity coming from so far away now is you best time to get online and find yourself a digital lover. VR tech has come a long way, and somewhere out there, lost in the internet tubes, is the perfect match for whatever you want. With the success of a certain movie featuring a beast and his beautiful lover, maybe looking into the furry community is right for you. Have you seen the newest movie about robots in disguise? Transform your love life with a new partner who is into mechanophilia.
Virgo
The lonely planet on the farthest side of our system (#stillaplanet) is making a short-but-sweet appearance in your love life this month. Your opportunity will come hard and fast, so make sure you're ready to grab onto that passing planet and seize the moment. Expect a last moment offer to come your way for a quick fuck session. Keep your condoms stocked and your lube replenished, because you never know when you're gonna get lucky.
Libra
The birds and the bees know whats going on- have you caught the spring fever? You're going to be thinking more with your loins and less with your head this month, so watch out where your lust takes you. Finding safe ways to deal with your spring-time needs can be a hard challenge. Try finding some new and alternative ways to please you and/or your lover. Look for inspiration from nature in flower shaped play things, natural materials, some spring-inspired floral print lingerie, or even glass toys!
Scorpio
This month your mind will be a busy place with lots of ideas coming to (and from) you. You will be facing lots of static from the sub-lunar eclipse, and your normal coping strategies might not be enough for you to handle it on your own. Have you ever heard of 'sub-space'? or 'head-space' in a BDSM sense? Letting someone take control of you for a short period of time could be just what your mind-body needs, not having to worry about anything but allowing yourself pleasure is just what the space doctor ordered.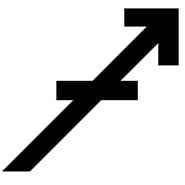 Sagittarius
The sun is coming out and its time to dig out your sandals for the 3 months of the year we get to use them in this part of the world. It's soon going to be time to show off your soles, but the stars aren't talking about salvation- they mean the soles you have had tucked away in snow boots all winter long. When was the last time you took care of your feet? When was the last time you took care of your lover's feet? Giving someone a foot massage might lead to new and exciting bedroom practices- already received a ten-toe tango? Some new stockings or socks might add some spice to your footfelt loving.
Capricorn
You have a lot of love to give, and now is the time to do it! Has your partner ever mentioned adding another person to your bedroom? Maybe try looking up the swinger scene, or your local adult club. If you're not ready for that, many people can add the 'extra person feel' to the bedroom with the addition of toys! Get that double stuffed feeling with your partner and a toy! Keep your mouth busy on your mate and your bottom half happy with a Fleshlight!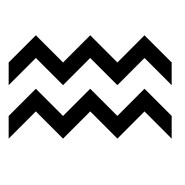 Aquarius
Kick the pets out of the bedroom, send your kids off to their grandparents, and tell your partner to go out with their friends for the night- you might need some alone time. Your star sign is in a unique place this month because of the Mars retrograde, and that means connecting with yourself will be important. Take some time to masturbate honestly and work out exactly what makes you squirm, what leaves your breathless, what makes your back arch in just the right way. It may sound silly, but take some notes for next time you're intimate with your partner so that you can tell them where to push, lick, scratch, and nibble.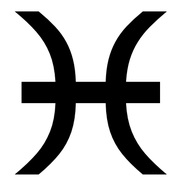 Pisces
The fresh air and blue sky is something your body has been craving, and with Venus a long way away, a nice long hike in the woods sounds perfect right about now. Exploring yourself outside is just what you need to get over the winter blues; wait for the next chinook, get in the car, and head into the great outdoors with your partner or your favourite toy. Let the sun shine where it normally don't to charge up your sex drive.